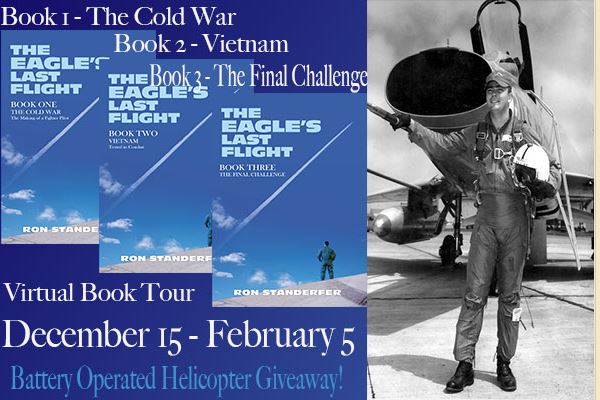 I wrote The Eagle's Last Flight several years ago, primarily as a vehicle to capture my memories of being an Air Force fighter pilot during the Cold War and Vietnam years. Sales were brisk at the beginning, primarily to retired fighter pilots  like myself. Eventually, I lost interest in the project and the book resided in my closet ever since.  Suddenly, it dawned on me that I am now an independent publisher—a  publisher who is too lazy  to promote his own book! What kind of example does that set for my  clients?
So here's the deal. Starting today, The Eagles Last Flight will be on a " virtual tour". Don't know what virtual tour is? Click on the link below and take a look at what mine will look like. During the tour the book will be read and reviewed by a group that is younger and more diversified than I am used to.  That in itself should make for a learning experience.
I'll keep you posted as the tour proceeds.
Here's the link:
http://www.virtualbooktourcafe.com/3/post/2013/11/the-eagles-last-flight-by-ron-standerfer.html
Social Share